We know you guys love strapping all kinds of lights, cameras and god knows what else to your trucks so we came up with the Apex Bull bar kit to fit our Apex Air trucks.  
Made from premium 6061 T6 Aluminium with beautiful carbon fibre tubes, this kit is light and practical as well as stylish for the front of your board.  Secured with dog point grub screws into the built in accessories holes on our trucks, this bullbar kit is going nowhere.
Total weight = 270g
Tube diameter = 22mm
Firstly, note the two holes in the hanger.  The big one is for a M6 grub screw to retain the axle, we are interested in the small hole, this is what we will be working with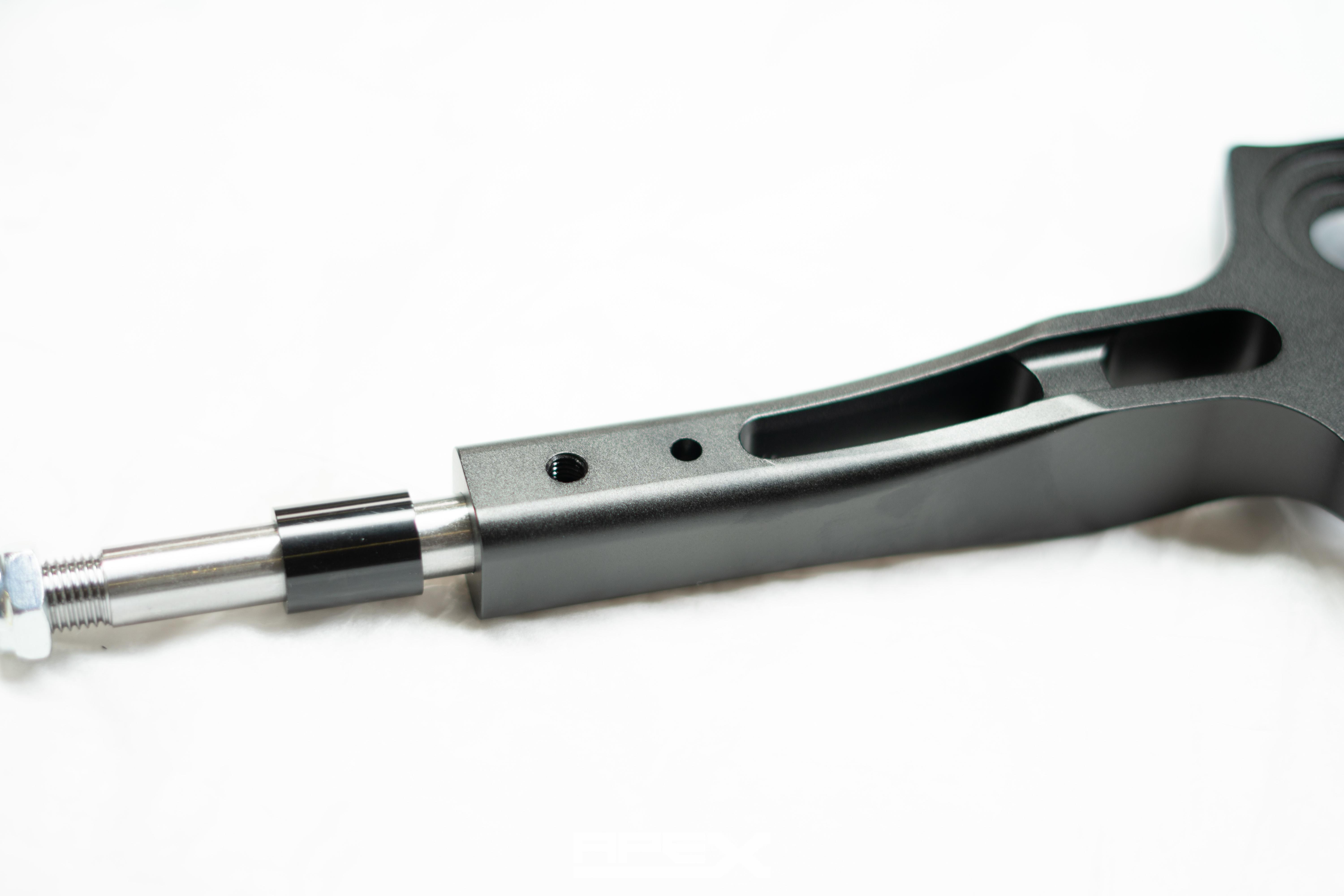 In the kit you will find two of these "dog grub screws" these will go through the bull bar arm and into the hanger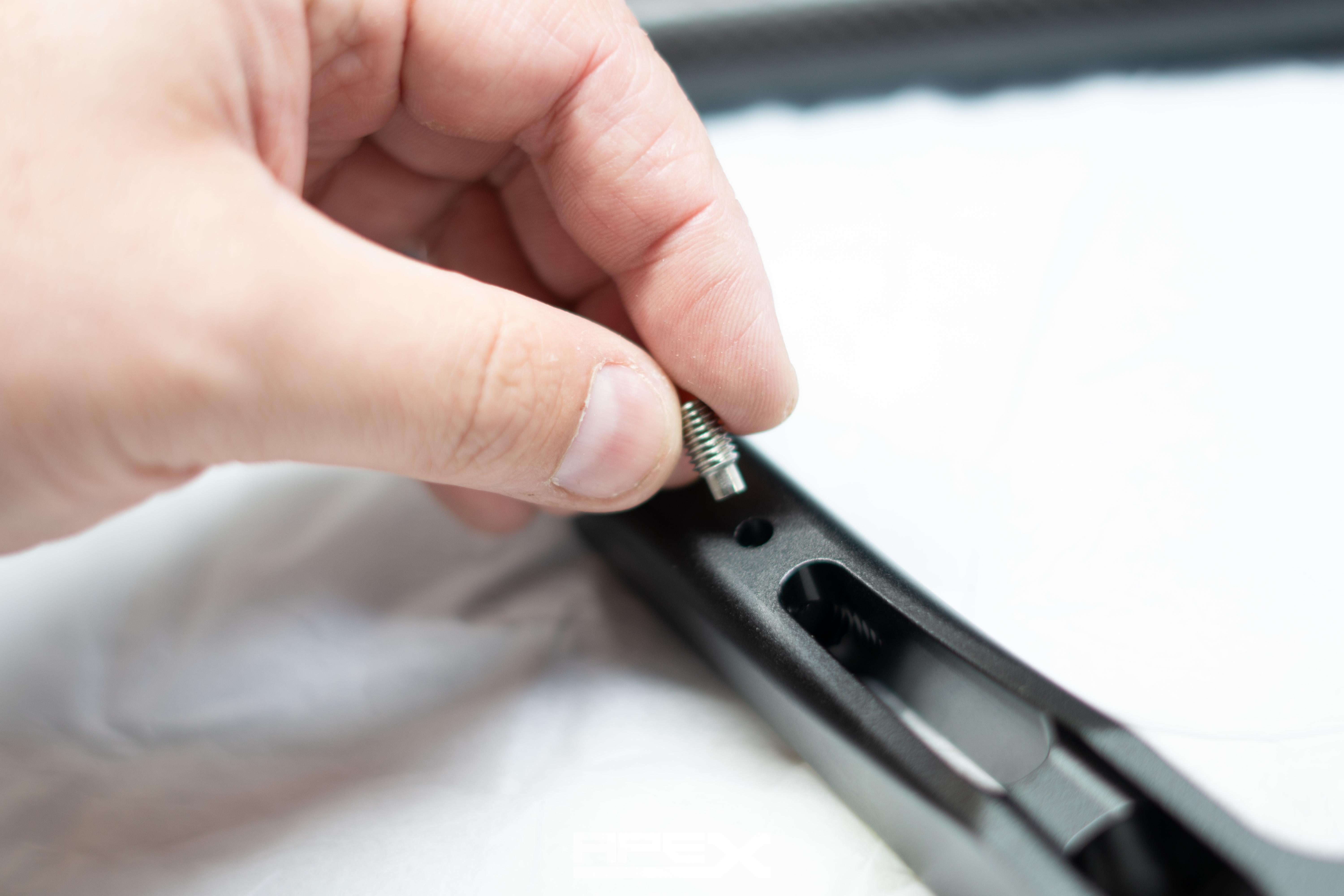 Like this... Use some retaining compound and torque it down, dont go too far or you will strip the head on the grub.  Do both arms.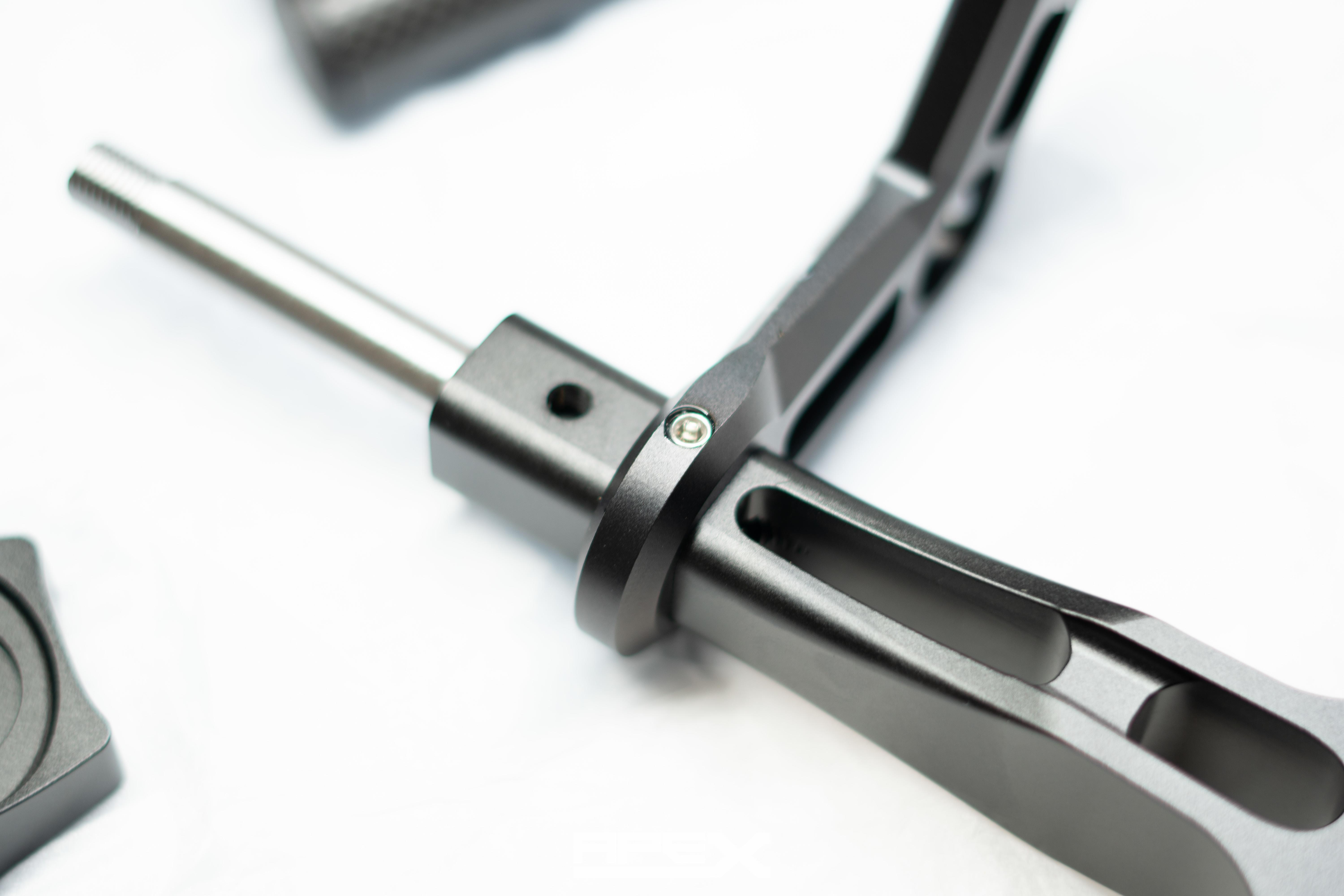 Now, fit the bars in and check they have the same length poking out at either end, use the cone grub screws in the kit to retain these, again with retaining compound and don't over torque them, you may hear the carbon cracking slightly, that's fine just don't go too far.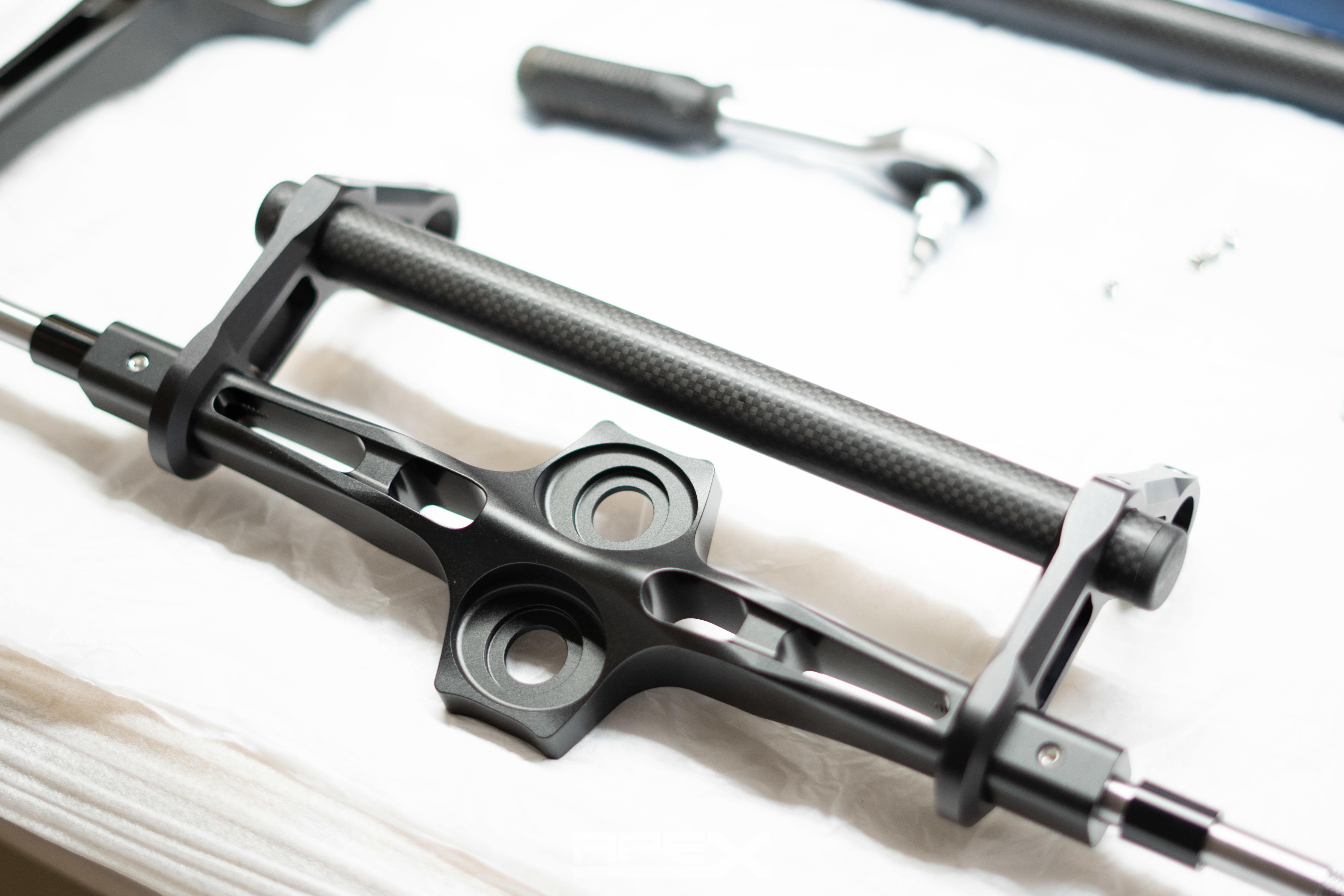 And here you go, looks great!